CREATOR Kit
Why buy electronic games when you can build your own!
What's In The Box
Electronics Galore
A sturdy acrylic case and all of the electronics components needed to build your projects
Raspberry Pi 3
A full-fledged computer that runs your code and controls your electronics
Cables and More
All the necessary cables and connectors are included
Projects, Projects, Projects!
Custom software with online Projects Guide containing hundreds of tutorials, projects and challenges
* Monitor/Keyboard/Mouse not included
What's In The Box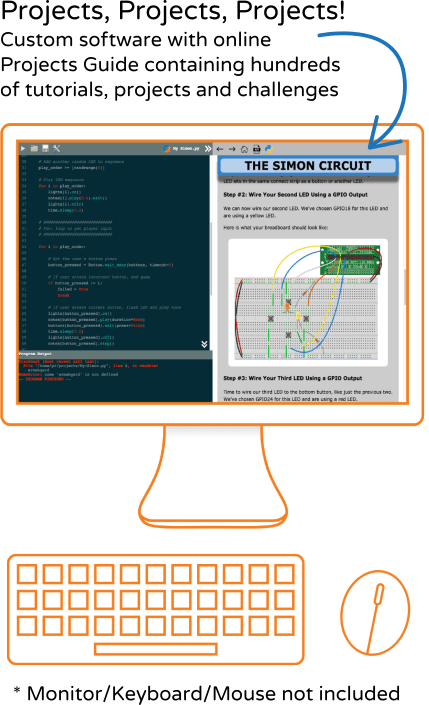 How It Works
BUILD YOUR COMPUTER
BUILD PROJECTS & GAMES

BUILD THE FUTURE
What Educators and Parents are Saying
Jim Huck
Math Teacher, Riverside Meadows Intermediate School
I'm really having fun and learning a lot from the creator kit. I've never seen clearer diagrams and instructions. Pretty amazing!
Brian Herson
Parent in Maryland
. . . [it's an] excellent gateway into hardware and software development.
Michael Barr
Former Editor-in-Chief, Embedded Systems Programming Magazine
Finally, a hands-on learning tool that truly addresses that intersection of programming and electronics—what we often call "embedded systems"—in a way that is both fun and educational!
Amy Thomas
Homeschool Parent
We can't thank you enough for this amazing tool!
Marilyn Wilkinson
Homeschool Parent
My kids love the CREATOR Kit—they are begging to use it all the time!
Some of Our Creators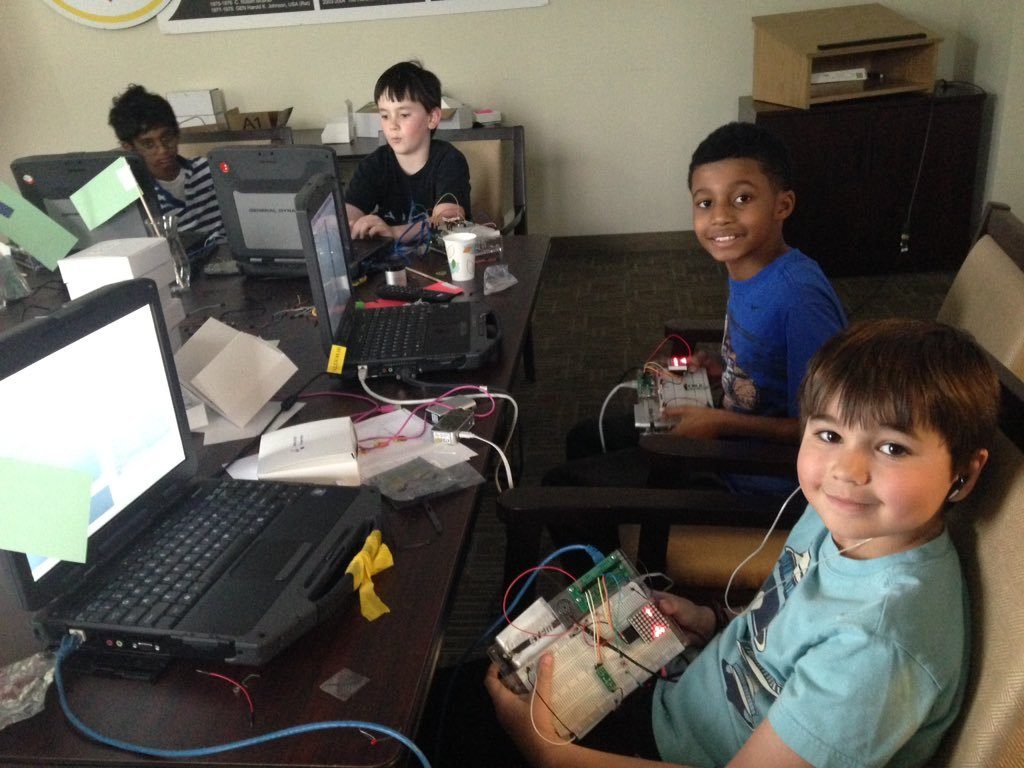 The kit…brings this all together in one place with well-designed projects for the beginner. Once through a lesson, the student has a good basis on which to continue independently. Another advantage of the kit is that the case and lid establish a very stable environment for creating projects that don't sprawl across the desktop with cables, wires, and various parts scattered about.

— 
Rita L Sooby, Raspberry Pi Geek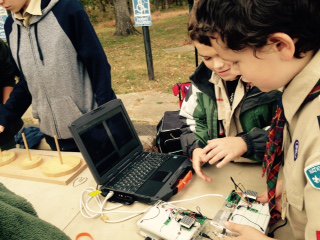 ….so many of our Boy Scouts are now using the CREATOR Kit to help achieve their Electronics and Programming badges!
— Trisha Dalal, Stem Coordinator, Boy Scouts of America